My life experiences and software developer career history
Looking back, my life has been rich with so much experience and adventure. I sometimes forget how far I've come through my career, and world experiences. Here's a little bit of what I've been up since the beginning of my career to now.
My Software Developer Career History
2009
Building my first PC out of parts from an old micro atx Slim Line HP. I was hooked.
2012-2015
Spending three years of computer programming courses at Georgian college intermingled with 3 co-op opportunities in Barrie, ON. Achieving the Computer Programmer Analyst advanced diploma.
Department of Defense: Base Borden IT Support Specialist – 4 months
One More Story Games: 2 Co-ops : Internship as a student developer to team lead –
Spending 8 months using PHP, Action Script 3 (flash), and SQL developing an interactive fiction gaming platform.
2015 (After graduating college)
Fresh right out of college, I worked for just under a year at as an intermediate software developer at gShift. Independently integrating a MEAN stack application built with MongoDB, Express, AngularJS, and NodeJs into an enterprise level Ruby On Rails platform used for SEO management.
2016-2018:
Realizing I still had a lot to learn I decided to go back to school, to get my undergraduate Bachelors Degree in Computing Systems at Trent University in Peterborough, ON. Experiencing living away from home, and getting out of my comfort zone. Building fyrespark.com on the side between classes and learning advanced computer science theory: Machine learning, complex algorithms and Ubuntu operating systems. I participated in my first hackathon and took part in a year long team project using machine learning to predict cryptocurrency prices based on twitter sentiment.
I graduated from Trent university with a 4 year degree in two years, using a bridge program with Georgian College to my advantage. I learned plenty of skills at school while applying my existing skills by developing FyreSpark as a full stack developer using NodeJS, and MongoDB.
End of 2018 (after university graduation)
Following university I decided to travel as I had a few items on my bucket list. I knew It would be hard to achieve my adventure dreams, once I really started working full time post school. So I went and hiked a section of the Appalachian Trail in the United States of America for two months with my partner. Hiking a total of 750 km, through 5 states and seeing sights I never thought I would see.
Directly after the trip, we decided we wanted to move out to the west coast of Canada. We drove from Ontario to Vancouver, British Columbia over the course of a week and began another new adventure.
We arrived in Vancouver in August and decided to settle in North Vancouver. I started applying to local tech companies and I ended up landing an amazing position with Zaui Software as a Full Stack Software Developer and had an incredible experience there working with the team on Zaui's tourism eCommerce platform.
2019
Over 10 months I worked with the Zaui team in-house, before ultimately deciding to move back to Ontario, to be closer to all my friends and family.
After the move; driving across Canada again. I then started up working remotely for clients as a freelancer, while living up in Thunder Bay, ON. I really enjoyed my first dive into being an entrepreneur, with my clients being very happy with my work and giving me great feedback.
A few months later, with the adventure bug was calling again to cross another item off my bucket list. I ended up travelling to South East Asia; going to Thailand, Burma, Malaysia and Indonesia on a solid 2.5 month backpacking adventure.
After returning from this adventure in beginning of march 2020, and isolating for 2 weeks, we ended up spending 4 months building out a tiny home on wheels to adventure in across Canada and beyond. With the Covid19 lock down in full swing, it seemed like the perfect time to do a project.
July 2020: RV finished. I am now looking to invest fully into my career as a software developer. Bucket list is empty except for my career goals and I am currently applying to jobs. I can't wait to see what opportunities are around the corner.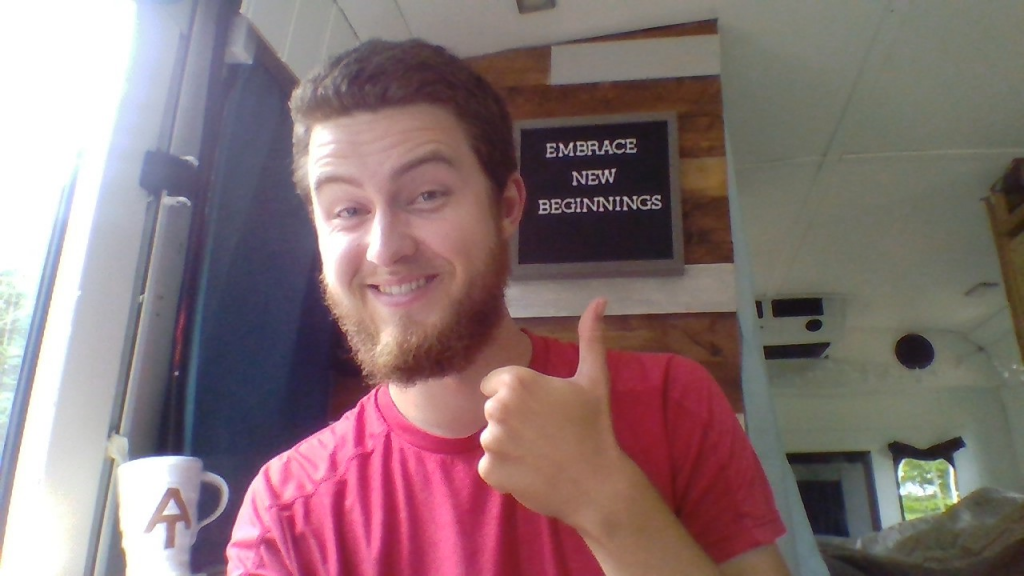 Thanks for reading.
LinkedIn : https://www.linkedin.com/in/matthewrowlandson/
Portfolio: https://www.matthewrowlandson.com